On Friday 10th February 2017, I played a solo acoustic gig at The National Portrait Gallery as part of the Late Shift Friday Night Music Programme.  It was so great to see so many of you there.  Thank you again for coming.
I played the six songs from the forthcoming EP as well as three covers:  "First Day of My Life" by Bright Eyes; "Yueliang Daibiao Wo De Xin" by Weng Qing Xi; and "Ojalá que Llueva Café" by Juan Luis Guerra.
Here is a video I recorded introducing the three covers.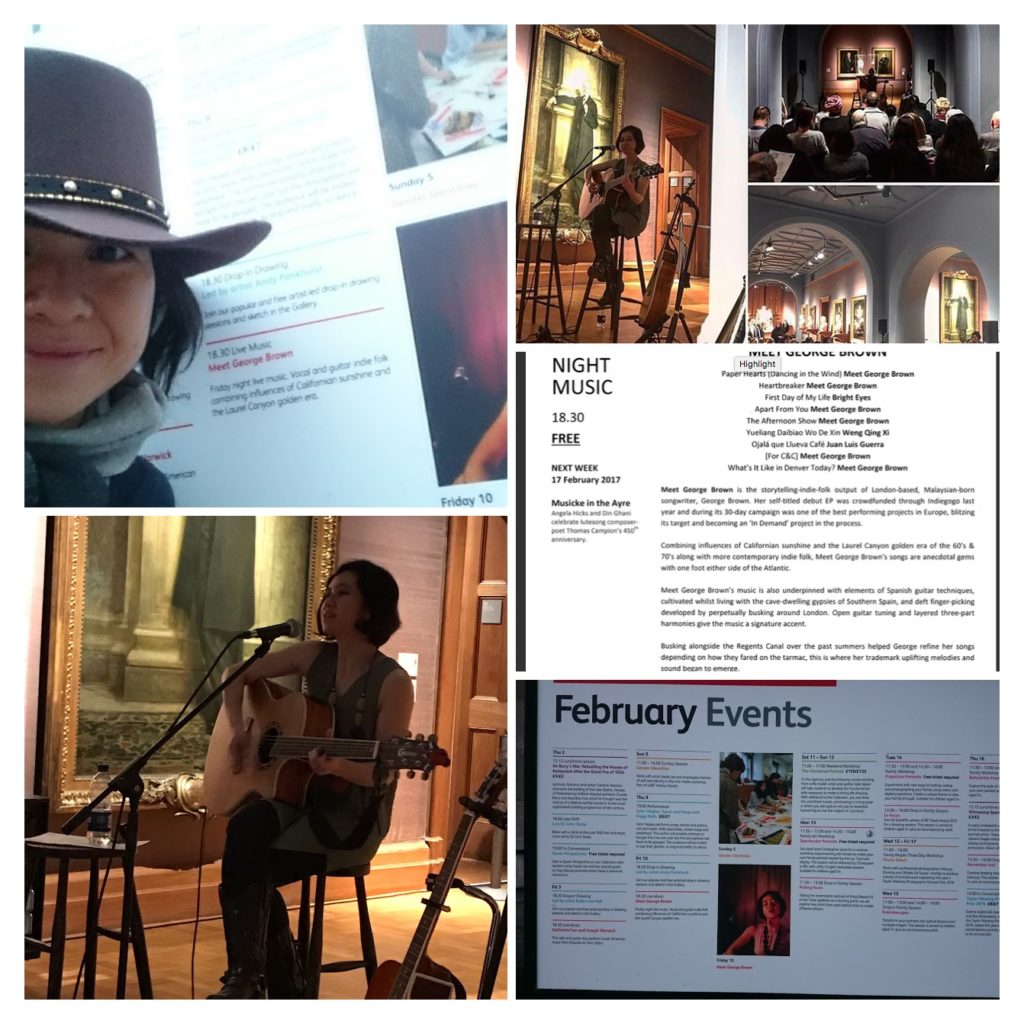 (Photos courtesy of Sarah Parry, Susan Chambers and Ben Allen)